Shopping Cart
Your Cart is Empty
There was an error with PayPal
Click here to try again
Thank you for your business!
You should be receiving an order confirmation from Paypal shortly.
Exit Shopping Cart
The Rhoda Ha​rvey Collection
Distinctive Ha​nd Created Greeting Cards For All Occasions​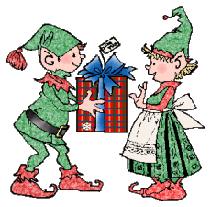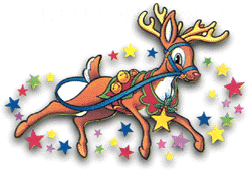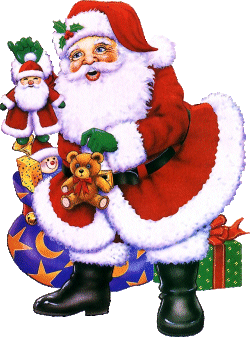 Merry Christmas Everyone
On this page you will find a selection of smaller cards
that I like to categorise as
"Little and Cute" & "A Little bit of Fun"
Most of the cards on this page are 6" x 6" and are priced at £2.49
I hope that you like them
My cards will only be available until 10th December 2021
Orders received after this date cannot be guaranteed to be delivered in time
Orders received after this date cannot be guaranteed to be delivered in time
There are 46 cards in this section
Winter Bear - 7 x 7 pyramage Card
Christmas - Little and Cute & A Little Bit of Fun
Pretty Polka Dots Christmas 1. - 8½ x 3¾ (DL) triple aperture Card
Christmas - Little and Cute & A Little Bit of Fun

Pretty Polka Dots Christmas 2. - 8½ x 3¾ (DL) triple aperture Card
Christmas - Little and Cute & A Little Bit of Fun
Pretty Polka Dots Christmas 3. - 8½ x 3¾ (DL) triple aperture Card
Christmas - Little and Cute & A Little Bit of Fun

Bah Humbug - 6 x 6 decoupaged card
Christmas - Little and Cute & A Little Bit of Fun
Red Robin in festive frame - 6 x 6 decoupaged card
Christmas - Little and Cute & A Little Bit of Fun
Christmas Snow, Snowy Village - 6 x 6 decoupaged card
Christmas - Little and Cute & A Little Bit of Fun
Hedgehogs Christmas Presents
Christmas - Little and Cute & A Little Bit of Fun
Hope your Christmas is a hoot - 6 x 6 decoupaged card
Christmas - Little and Cute & A Little Bit of Fun
Baby Its Cold Outside - 6 x 6 decoupaged card
Christmas - Little and Cute & A Little Bit of Fun
The Purr-fect Christmas 4. - 7½ x 4¾ Upright Z-fold easel Card
Christmas - Little and Cute & A Little Bit of Fun
Merry & Bright - No 7 - Christmas Blessings - 6 x 6 sentiment card
Christmas - Little and Cute & A Little Bit of Fun
Merry & Bright - No 8 - Christmas Joy - 6 x 6 sentiment card
Christmas - Little and Cute & A Little Bit of Fun
Merry & Bright - No 9 - Peace - 6 x 6 sentiment card
Christmas - Little and Cute & A Little Bit of Fun
Merry & Bright - No 10 - Merry Christmas - 6 x 6 sentiment card
Christmas - Little and Cute & A Little Bit of Fun
Merry & Bright - No 11 - Wishing You All - 6 x 6 sentiment card
Christmas - Little and Cute & A Little Bit of Fun
Merry & Bright - No 12 - Ding Dong Merrily - 6 x 6 sentiment card
Christmas - Little and Cute & A Little Bit of Fun
Merry & Bright - No 13 - Merry & Bright - 6 x 6 sentiment card
Christmas - Little and Cute & A Little Bit of Fun
Merry & Bright - No 14 - Happy Christmas - 6 x 6 sentiment card
Christmas - Little and Cute & A Little Bit of Fun
Merry & Bright - No 15 - Seasons Greetings - 6 x 6 sentiment card
Christmas - Little and Cute & A Little Bit of Fun
Merry & Bright - No 16 - May This Christmas Season - 6 x 6 sentiment card
Christmas - Little and Cute & A Little Bit of Fun
Smooth Sailing - 6 x 6 decoupaged card
Christmas - Little and Cute & A Little Bit of Fun
So Much Joy - 6 x 6 decoupaged card
Christmas - Little and Cute & A Little Bit of Fun
Once Upon A Star - 6 x 6 decoupaged card
Christmas - Little and Cute & A Little Bit of Fun
Love is Having Long Arms - 6 x 6 decoupaged card
Christmas - Little and Cute & A Little Bit of Fun
A Shining Light - 6 x 6 decoupaged card
Christmas - Little and Cute & A Little Bit of Fun
Sweet Deer - 6 x 6 decoupaged card
Christmas - Little and Cute & A Little Bit of Fun
Snowman - No 6 - 6 x 6 decoupaged card
Christmas - Little and Cute & A Little Bit of Fun
Snowman - No 5 - 6 x 6 decoupaged card
Christmas - Little and Cute & A Little Bit of Fun
Snowman - No 6 - 6 x 6 decoupaged card
Christmas - Little and Cute & A Little Bit of Fun
Snowman - No 7 - 6 x 6 decoupaged card
Christmas - Little and Cute & A Little Bit of Fun
Snowman - No 8 - 6 x 6 decoupaged card
Christmas - Little and Cute & A Little Bit of Fun
Joy and Happiness - 6 x 6 decoupage card
Christmas - Little and Cute & A Little Bit of Fun
Christmas Wishes - 6 x 6 decoupaged card
Christmas - Little and Cute & A Little Bit of Fun

Christmas Blessings - 6 x 6 decoupaged card
Christmas - Little and Cute & A Little Bit of Fun
We Wish You a Merry Christmas - 6 x 6 decoupaged card
CChristmas - Little and Cute & A Little Bit of Fun
Wishing You Christmas Cheer - 6 x 6 decoupaged card
Christmas - Little and Cute & A Little Bit of Fun3

Its Christmas - 6 x 6 decoupaged card
Christmas - Little and Cute & A Little Bit of Fun

Have a Magical Christmas - 6 x 6 decoupaged card
Christmas - Little and Cute & A Little Bit of Fun

Silly Snowman - No 14 - 6 x 6 decoupaged card
Christmas - Little and Cute & A Little Bit of Fun
Silly Snowman - No 15 - 6 x 6 decoupaged card
Christmas - Little and Cute & A Little Bit of Fun
He's Checking His List - 6 x 6 decoupaged card
Christmas - Little and Cute & A Little Bit of Fun
Christmas Spirit - 6 x 6 decoupaged card
Christmas - Little and Cute & A Little Bit of Fun
Buy Buy - 6 x 6 decoupaged card
Christmas - Little and Cute & A Little Bit of Fun

Money Experience - 6 x 6 decoupaged card
Christmas - Little and Cute & A Little Bit of Fun

Santa's Helper - 6 x 6 decoupaged card
Christmas - Little and Cute & A Little Bit of Fun

Merry Christmas everyone
Thank you for choosing The Rhoda Harvey Collection
Little and Cute & A Little Bit of Fun
/